Our Expert Technicians are Eager to Help You!
Tips, tricks, and all things garages.
Welborn Garage Voted Best Garage Door Company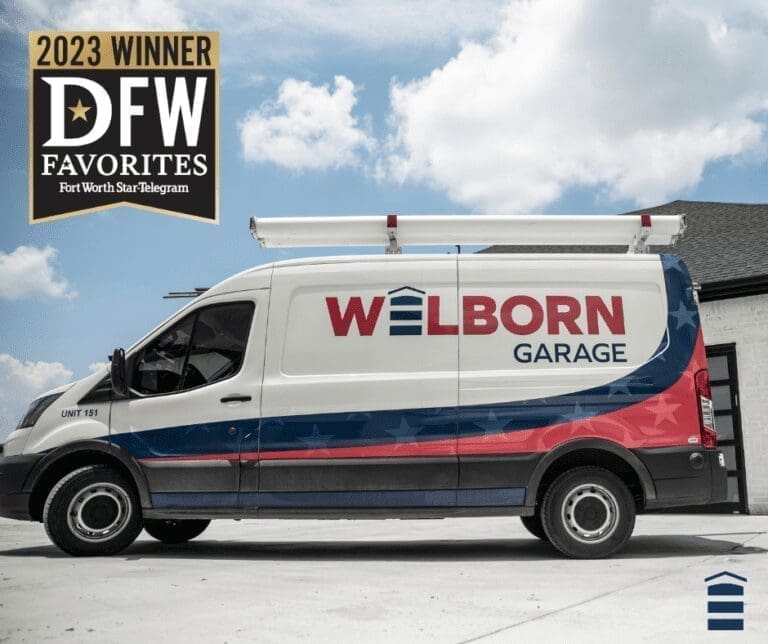 Welborn Garage was voted Best Garage Door Company by DFW Favorites Fort Worth Star-Telegram. We pride ourselves on the opportunity to serve such great communities within DFW. Our mission is to be the most impactful garage company within the communities we serve. We strive to do this every day by working with excellence and investing in the areas we reach.
Welborn Garage Awarded Consumer's Choice Award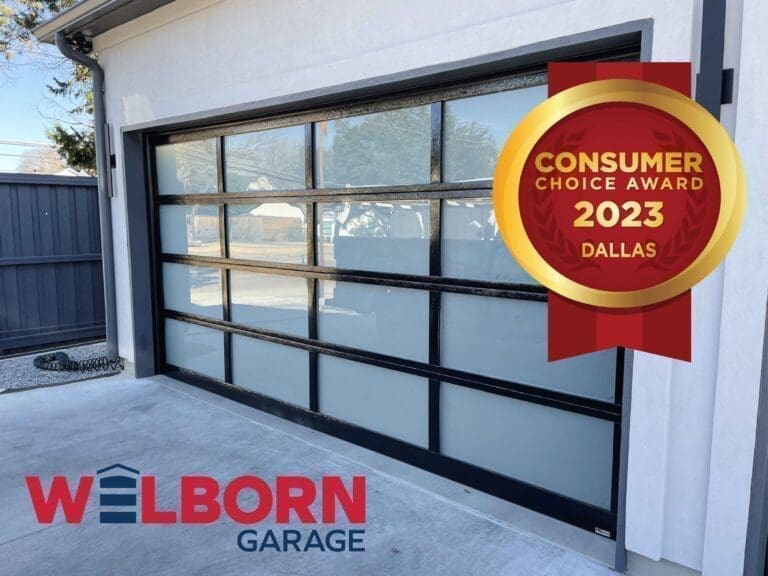 Our team is proud of its expertise and the craftsmanship that goes into each job it takes on.     
As a company, we see first hand how our work helps to improve the safety and convenience of a home. That's why we always strive to provide exceptional customer service, quality repairs ,and upgrades that will last.
This year, our business was awarded the Consumer's Choice Award for excellence among garage door companies in Dallas Fort-Worth. We take this win as an opportunity to recognize our hard work and dedication to our customers.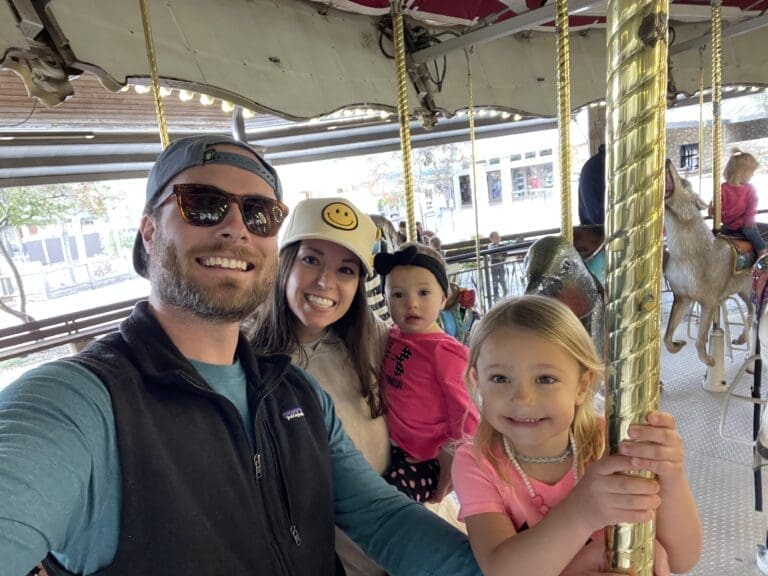 Where's Welborn is here! Welborn team members are out and about in the community highlighting local businesses and events in DFW. Check out what what the team has to say about their favorite places and amazing memories that make us smile in communities we serve.
Tips for Maintaining Your Garage Door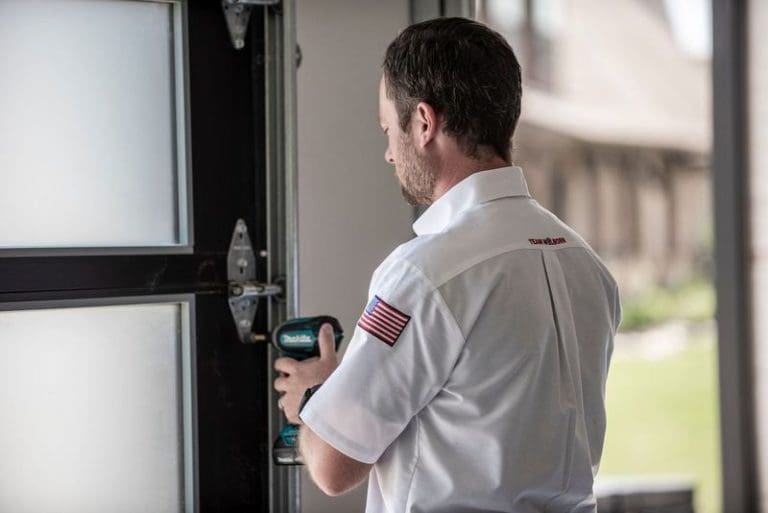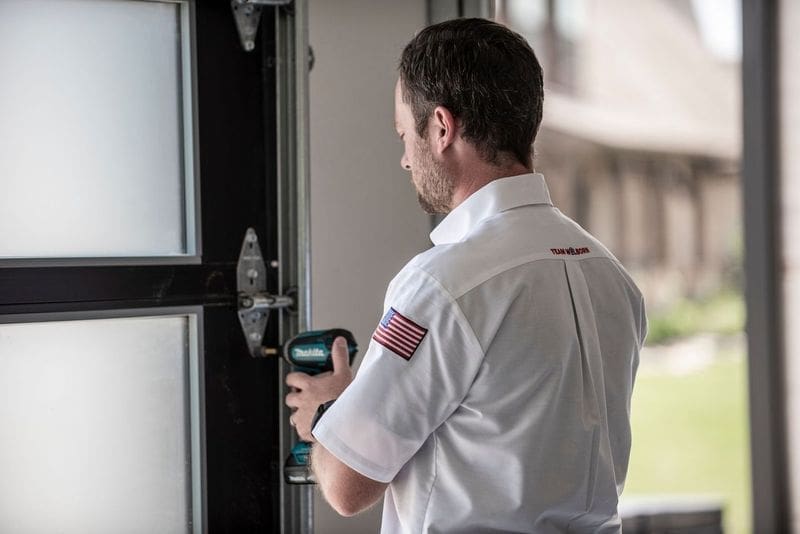 Most two-car garages are opened and closed a staggering 3,000 times a year! Think about it…work, weekly soccer practice, dinner plans, errands. You are opening your garage door more than 6-8 times daily. Your garage hardly ever gets a break. Because of this, it is important to take care of your garage to keep it running smoothly for years to come. Here are our tips any homeowner can do in order to provide preventive maintenance to their garage… 
Tips for Garage Organization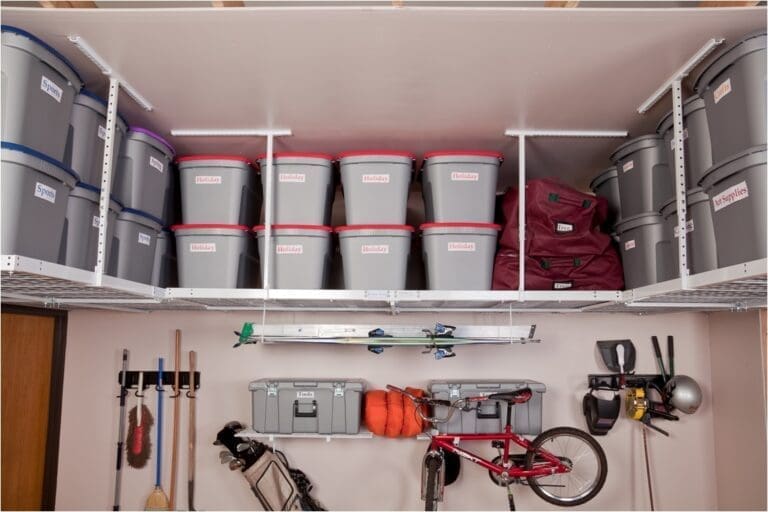 Garages are used for more than just a place to park your car. Many people use their
garages to store everything from tools and sports equipment to holiday decorations and
seasonal activities. However, a cluttered and disorganized garage can quickly become a
source of frustration and stress. Here are some helpful tips to transform your garage
into a clean and functional space
What Not to Store in Your Garage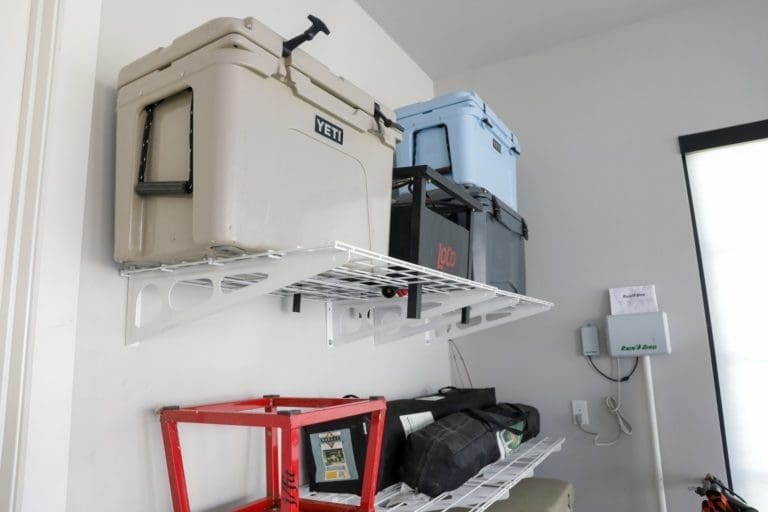 Garages are a catch-all for household items, seasonal activities, and everything in between. But, several things should be kept from a garage, as they can be dangerous or create hazards. These include…
Benefits of Updating Your Garage Door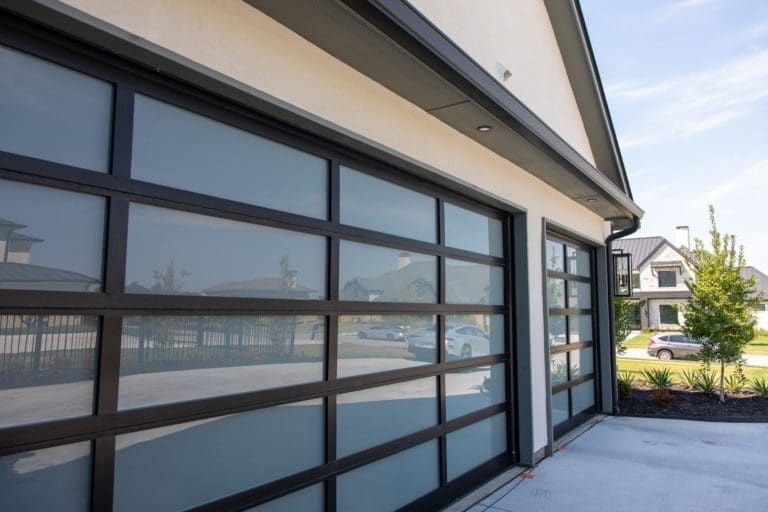 For many homes, the garage door is the most prominent exterior feature. It is the first and last thing you and your guests see from entering and exiting your home. But aside from the detail and personality it can provide, the garage door is also the gateway to your most valuable possessions and important people. 
Updating your garage can bring many benefits to your home. Here are a few benefits to consider…
What to Include in Your Garage Gym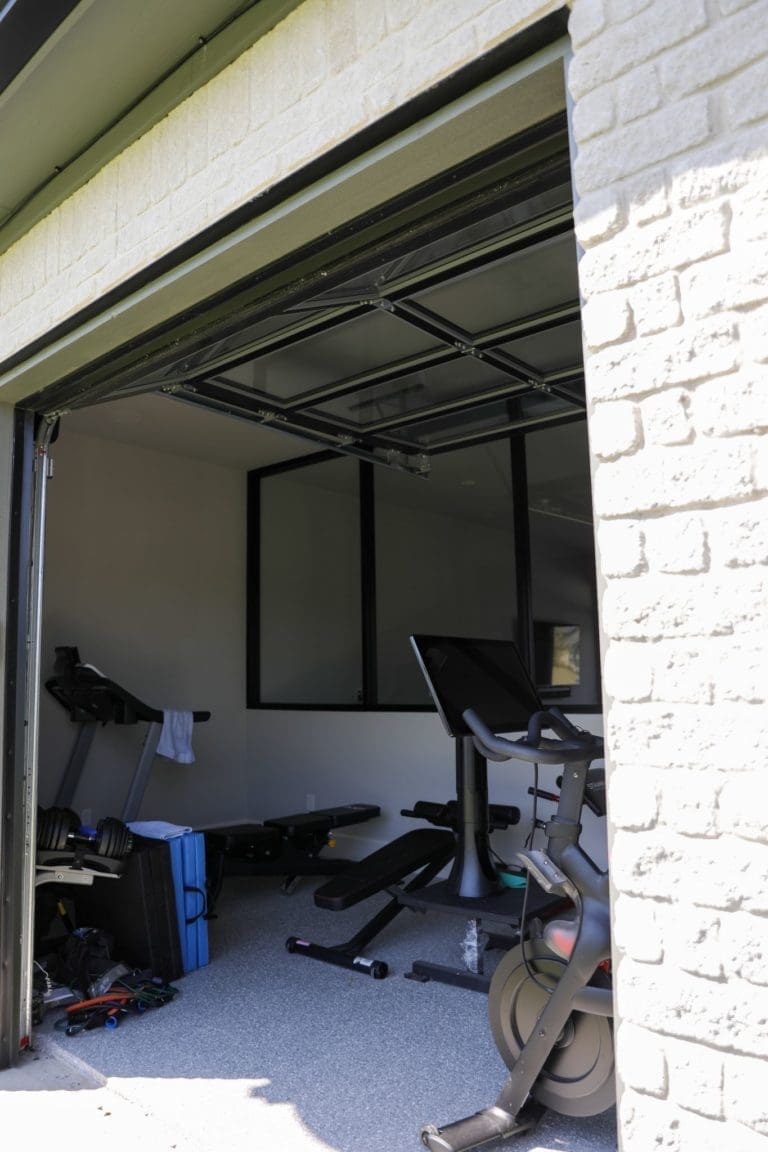 Setting up a gym within your garage can be a convenient way to stay in shape and save money. By doing so, you can personalize your workout space and take advantage of what could be the largest space within your home! Since finding a place to start when setting up your gym can be overwhelming, here are our recommendations for making it your own…
Transforming Your Garage to a Home Office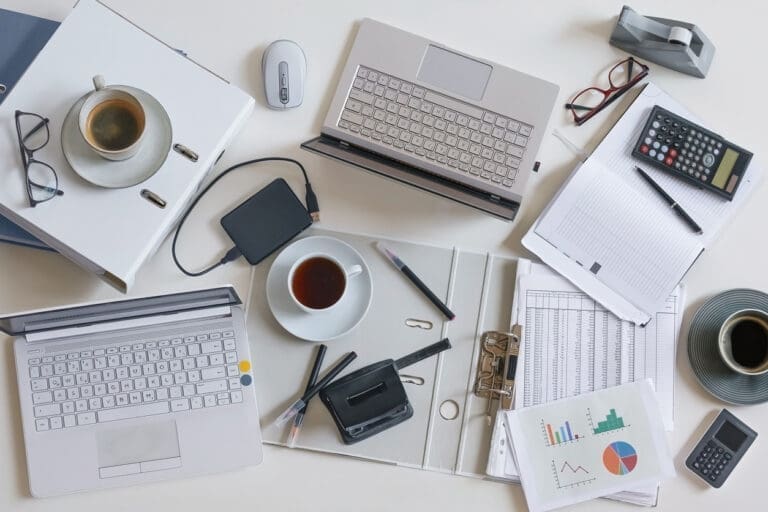 Are you someone who works from home? 
Many companies have switched to a hybrid
workweek, allowing employees to work from home on certain days of the week. Productivity and efficiency can result from a clean, organized, and attractive workspace. If your home does not have an additional room for an office, this space is close to impossible to create. 
Have you ever considered transforming your garage into a home office?
Benefits of an Insulated Garage Door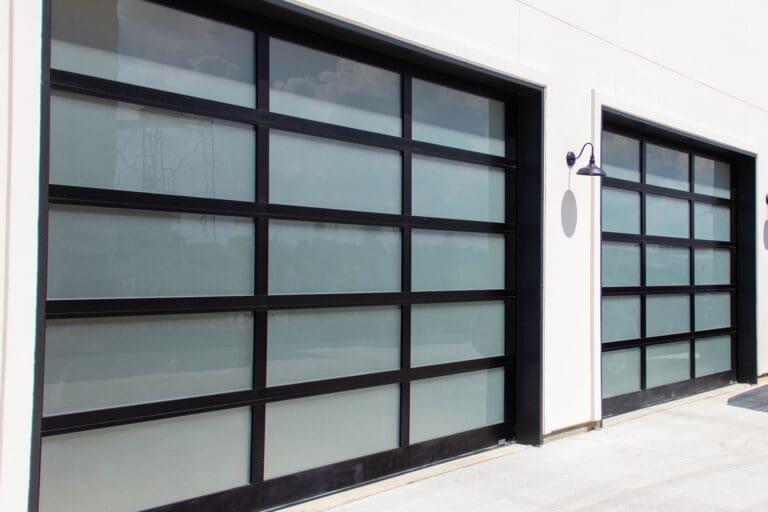 When it comes to upgrading your home, your garage door might be one of the last things that come to mind. However, installing an insulated garage door can make a substantial difference that goes far beyond just improving the aesthetics of your home.
Control Your Garage with Your Phone Using MyQ Feature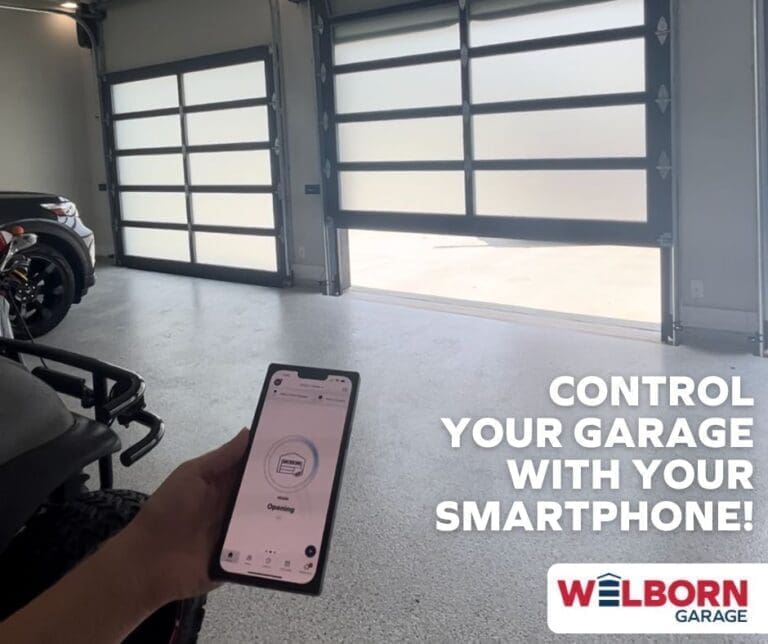 That's right! If you have a LiftMaster opener with MyQ symbol on the side, your garage can become smart by connecting with the LiftMaster MyQ app. This feature allows you to access
your garage in a whole new way. Some of the benefits include…
Welborn Garage Is the Premier Garage Door Company in Dallas Fort Worth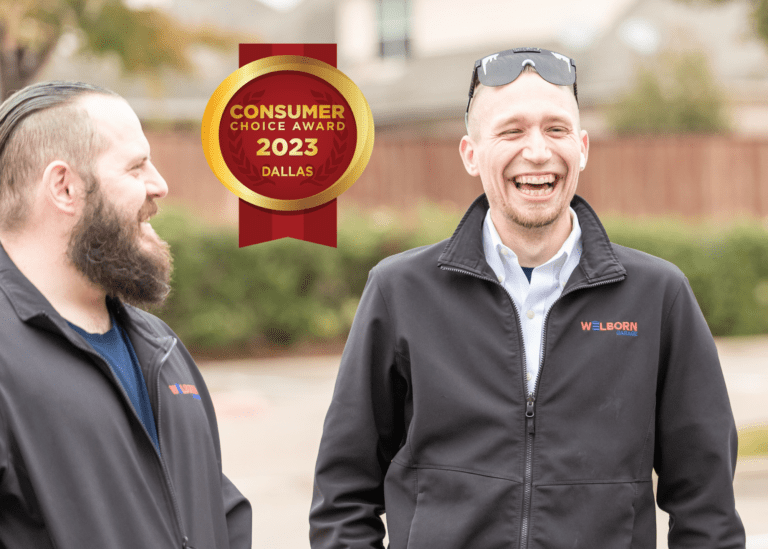 The investment in a garage door is more than just a switch out of an existing structure. It is an investment that impacts a home's value, the security of the property, and the overall aesthetics of the space. For those reasons, consumers should choose the best available to them. In the Dallas Fort Worth area, the best is Welborn Garage, an industry leader that is committed to providing superior service to its customers with exceptional products…