Welborn Garage is there when you need us!
As an award-winning business with more expertly trained technicians than any other garage door company in the Dallas-Fort Worth area, we pride ourselves on our abilities and our customer service.
When it comes to your home, we know that you need:
    Top-notch work done right the first time.
    Repairs and replacements the same day that you call.
    A reasonable price – without sacrificing quality.
We aim to fulfil these criteria and more. That's why we are proud to offer our customers five different guarantees.
Welborn's Five Guarantees
As residents of the Dallas-Fort Worth area, we consider you to be our neighbors. We'll never leave a job without fixing the problem for good, We don't overcharge for our services, either. These five guarantees detail the ways that we make sure you're always getting the best service for the best price:
Upfront Pricing
Many people turn to potentially dangerous DIY repairs for fear of hidden fees and unfair pricing. Welborn Garage is actively working to combat this worry. Our technicians will show you the complete rundown of expenses before starting any work. You'll never be surprised by a bill.
Think someone else can do it for cheaper? We've got you covered. Whatever the service or repair may be, we will match our competitor's prices, provided they are using the same materials, performing the same scope of work, and are insured. Give our office a call at any time to discuss this guarantee!
Same-Day Service
It's impossible to plan ahead for home repairs. Damage can occur randomly… usually at the worst time imaginable. To help homeowners, we offer same-day service. Give us a call before 10 a.m., and a professional will arrive with a fully stocked truck, ready to fix the issue. No secondary appointment required! After 10 a.m.? We'll do our best to be there, or we'll ensure that you are our first priority for an appointment in the next 24 hours!
On-Time Service
We take our values seriously. If you call before 10 a.m. and we don't make it to your home that same day, your service visit will be free. And if we miss our scheduled appointment time, you'll receive $25.
Done Right Guarantee
There's nothing more frustrating than paying for a home repair that doesn't truly fix the issue. That's why we guarantee our work for five years! If the issue pops back up within five years, we'll come back and get it done right for free. 100% satisfaction is our promise to you.
In Good Hands Guarantee
We are professionals at the top of our field. And to us, being an authority in the garage door space means being upfront about our specialties. If we can't fix your home's problem or we don't perform the work requested, your visit will be 100% free.
Even if we can't help, we want to make sure you get the service you need. As part of our "In Good Hands" guarantee, we'll direct you toward a trustworthy business that can assist with the issue.
Welborn Technicians Are Trained, Friendly, and Highly Qualified
When we opened the doors to our business, we chose words that portrayed who we wanted to be to our community:  The Welborn.
Every Welborn Garage technician has extensive training that qualifies them for garage door service in the state of Texas, as well as Welborn-specific training that reaches well beyond those initial standards. 
Part of our training includes instructions on how to educate you as the owner when it comes to your residential garage door and gate mechanics. Our technicians will explain what is being done, how our work is going to keep your structure safe, and what your options are when it comes to repairs.
We perform services in a timely manner to respect your schedule. We'll leave the site clean and dirt-free. Our goal is a fantastic experience for our customers, and we only hire trustworthy and detail-oriented professionals so that they can have peace of mind.
Schedule a Service with Welborn Garage
Have an issue we can help with? Give us a call to speak with a technician or schedule a service with us online.
Why Choose Welborn Garage?
Our business is all about relationships and we go into every interaction with this as our top priority. We are a local small business focused on serving our team members, customers and our community.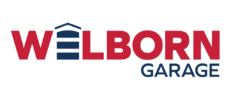 Your go-to garage door and gate repair company servicing the greater Dallas-Fort Worth area. Our highly trained technicians offer knowledge, experience, and quality customer service that you can count on.
We cover a number of garage door services, including:
Restoring garage doors that are stuck
Calibrating and lubricating noisy garage doors
Diagnosing and repairing dysfunctional garage doors
Installing new garage doors
Providing solutions for garage organization   
No matter what your garage-based problems may be, call Welborn Garage today and we'll offer our expert advice! 
Meeting All of Your Garage and Gate Service Needs!
We offer new garage doors, gates, garage door and gate openers, and all kinds of garage door service to customers in the greater Dallas-Fort Worth area, from installation to maintenance to repair.
We're so confident in our workmanship that we provide all of our customers with a three-year guarantee on all services that we provide. In the event that any issues that arise with your garage or gate within three years of service, we will fix them for FREE!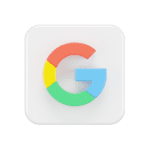 "This was a wonderful experience. Kelby was punctual, professional, courteous and did an excellent job. He ensured everything worked perfectly, educated me along the way and clearly takes a lot of pride in his work and this company. He also helped me reprogram keypads and my car remote after a long, 6 hr visit, and left the garage cleaner than when he arrived. I definitely recommend this company. Top notch service."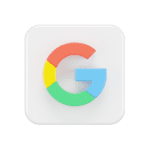 "Wonderful experience from start to finish. Our garage door spring broke and we needed help. Setting up the appointment with Wellborn Garage Doors was quick and easy. The technician who came out, Aren S. , is seriously one of the nicest, most professional people we've dealt with in nearly 2 decades in the Valley. He explained everything really well, gave multiple options, and even did a video of his findings and recommendations. He was honest and upfront with his recommendations and prices, and did the work that needed to get done with an enthusiasm for his craft that is rare to find these days. I don't do a lot of reviews but Aren deserves a 5 star one from us. We'll be calling Wellborn again if (when) the rest of the garage door needs fixing."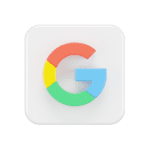 "Chase Johnson was very professional he checked everything out, made sure everything worked. I found him to be very personable young man. Told me what to look for in the future. Explain everything in great detail. I was very happy with his work he cleaned up as he went along. And I would recommend this company. As it turned out the problem wasn't fixed the first day so Chase came back and also Drew and they both worked on it together it was a very complicated problem with the door opener and they were able to solve the problem together so I'm very happy with the results it turned out that it was the garage door opener which was still under warranty since it was purchased in 2019 so thank you Chase and Drew for finding the problem and fixing it I'm very happy with the results. However, I do have one thing to add it has nothing to do with the man that fix the door it has to do with the woman that spoke with me this morning at 7:30 a.m. she was rather rude on the phone to me. But thank you gentlemen for fixing the door."
Don't Know What To Start With?
Get A Solution For Any of Our Garage Services