What to Include in Your Garage Gym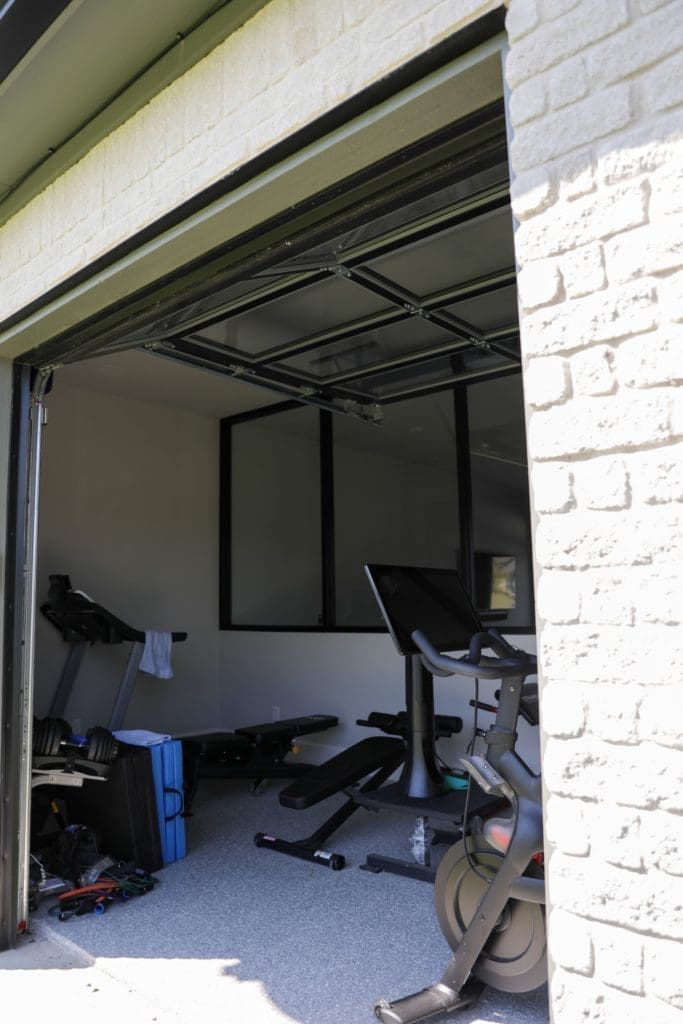 Setting up a gym within your garage can be a convenient way to stay in shape and save money. By doing so, you can personalize your workout space and take advantage of what could be the largest space within your home! Since finding a place to start when setting up your gym can be overwhelming, here are our recommendations for making it your own…
Cardio equipment

, like a treadmill, stationary bike, or elliptical machine, can be an excellent first step in creating your garage gym. If you don't have ample space in your garage to reserve for your gym, a cardio machine can easily be tucked away in a corner or against the wall. These machines are easy to use and provide a great cardiovascular workout. 

Weightlifting equipment

is essential for any garage gym. You can get the most out of your workout with a set of dumbbells and a weight bench. They will allow you to perform various exercises and be easy to store. 

A

yoga mat

is a great addition to providing a comfortable surface on which to perform exercises. It is also perfect for stretching once completing your workout. 

Updating your garage with

epoxy flooring

will keep dust out and your workout space clean. Epoxy coating is waterproof, prevents floor stains, and holds up to years of heavy use. It will also provide aesthetic value to your at-home gym. 

A set of

storage cabinets

could also be beneficial in storing your gym equipment if you need more space to keep them out of the way. 
These are great options if you want to begin your fitness journey in the comfort of your own home. Give one of our team members a call for more information on Welborn's garage floor coatings and storage options!