Garage Door Lube and Maintenance Services in DallasDallas, TX
LOOKING FOR GARAGE DOOR LUBE SERVICES IN DALLAS, TX?
Rain, Ice, Sleet or Snow – Welborn Garage Doors is there when you need us!
YOUR DALLAS, TX GARAGE DOOR EXPERT!
TRUSTED GARAGE DOOR SERVICE & REPAIR IN DALLAS, TX
Do you need expert, reliable, and professional garage door maintenance in the city of Dallas? Whether you need garage door lube or garage door maintenance in general, Welborn Garage Doors has what you need!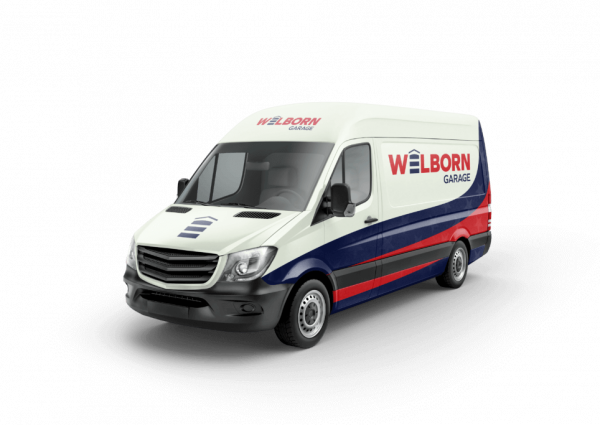 Garage Door Lubrication Services
Keeping your garage door lubricated is one of the most overlooked parts of garage door maintenance, but it is also one of the most important. The moving parts (hinges, rollers, and springs) within garage doors, as well as the track, should be lubricated every six months. 
Why Garage Door Lubrication is Important
Your garage door operates all year and is constantly exposed to things like rain, dust, dirt, and the infamous heat of Dallas. These elements can wear the door down and cause friction, which can lead to your door functioning improperly.
Here are some of the specific parts of your garage door that require lubrication:
End bearings 
Torsion springs
Hinges of rollers
When it comes to lubricating the hinges of your garage door rollers, there are a few things to know.
Properly Lubricating Your Roller Hinges 
Applying grease to the hinges of your rollers is similar to coating your tires with grease — it just isn't a good idea. Instead, it is highly recommended that you use a silicone spray to lubricate the hinges of your garage door rollers.
Your end bearings and torsion springs will need to be lubricated regularly, as well. This is simply because throughout the year, these parts of your garage door will become stiff. Too much friction causes the door to slow down.
Regular garage door lubrication is an essential part of keeping your garage door operating smoothly, but it can also be a complex and confusing process to do on your own. That's why our expert technicians at Welborn Garage Doors can perform routine garage door lubrication for you at competitive and affordable prices.
Welborn Garage Door Maintenance Services in Dallas, Texas
At Welborn Garage Doors, we provide a wide variety of services for all of your garage door needs. Welborn Garage Doors in Dallas, TX, has trained technicians that provide fast, same-day service for any garage door maintenance needs.
Some of our other residential garage door maintenance services include:
Servicing off-track garage doors
Garage door parts replacement and installation
Garage door reinforcement installation
Regardless of rain, sleet, ice, or snow, Welborn Garage Doors can help whenever you need us the most!
Getting Your Garage Door Back on Track
If you've noticed that your garage door is jammed or won't close all the way, it is likely off track. This is often because of:
Obstructions 
Worn-down rollers
Damaged springs
In the event that your door is off track, you should stop using it immediately and call one of our experts.
Obstructions
When your garage door closes on something, like a bicycle or trash can, the roller can come off the track and cause the door to jam.
Worn-Down Rollers 
Throughout the year, the rollers on your garage door are constantly exposed to the Dallas heat, dirt, debris, and other elements that wear them down, and the roller can slip or break.
Damaged Springs
When the springs supporting the weight of your garage door become damaged, the door will likely start to have mechanical problems and won't operate smoothly.
If you notice that your garage door won't close properly or seems to be jammed, we can help. We provide 24/7, same-day services so that you never have to worry about getting stuck with a broken garage door. 
Garage Door Parts Replacements Installation 
Several parts of your garage door will wear down and eventually need to be replaced, When replacements are necessary, we can install them for you. These parts include:
Jamb seals
Bottom seals
Panels 
Rollers 
Gear sprockets
Center and end bearings
Cables and drums
Every single part of your garage door is essential, and we know it can be stressful to have any part of your door be broken. When you need a repair or installation, turn to the team at Welborn Garage Doors.
Garage Door Reinforcements Replacement
Without proper reinforcement, too much pressure can be put onto the hinges and rollers supporting your garage door. This can lead to your door breaking or bending when you open and close it. Our trained technicians can quickly install high-quality replacement garage door reinforcements.
If you need garage lubrication, part replacements, or other kinds of garage door maintenance in Dallas, Welborn Garage Doors is the smart choice! Give us a call today for more information.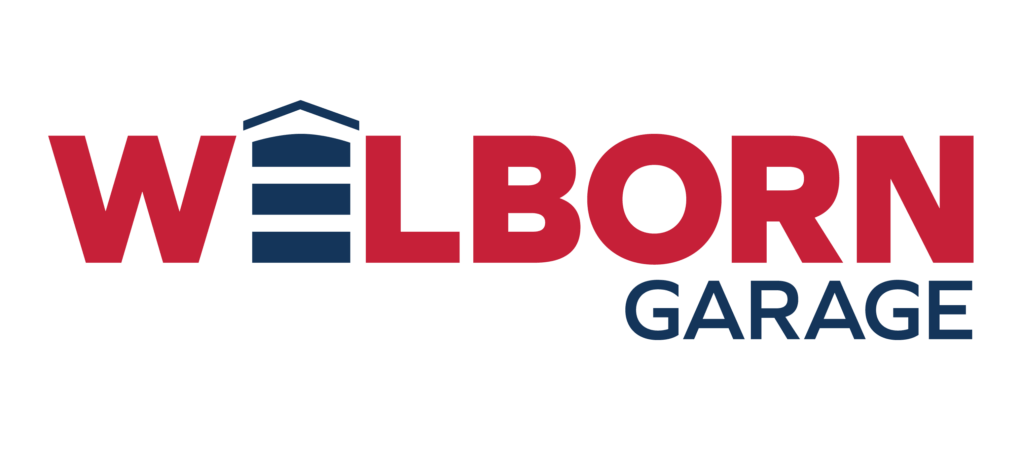 Don't Know What To Start With?
Get A Solution For Any of Our Garage Services