Garage Door Panel Replacement
Is your garage door panel showing signs of wear and tear, or worse, causing functionality issues? Look no further! Welborn Garage is here to rescue you from all your garage door panel repair and replacement needs. With years of experience and a team of skilled technicians, we are your trusted partner for ensuring your garage door panels are back in perfect working condition.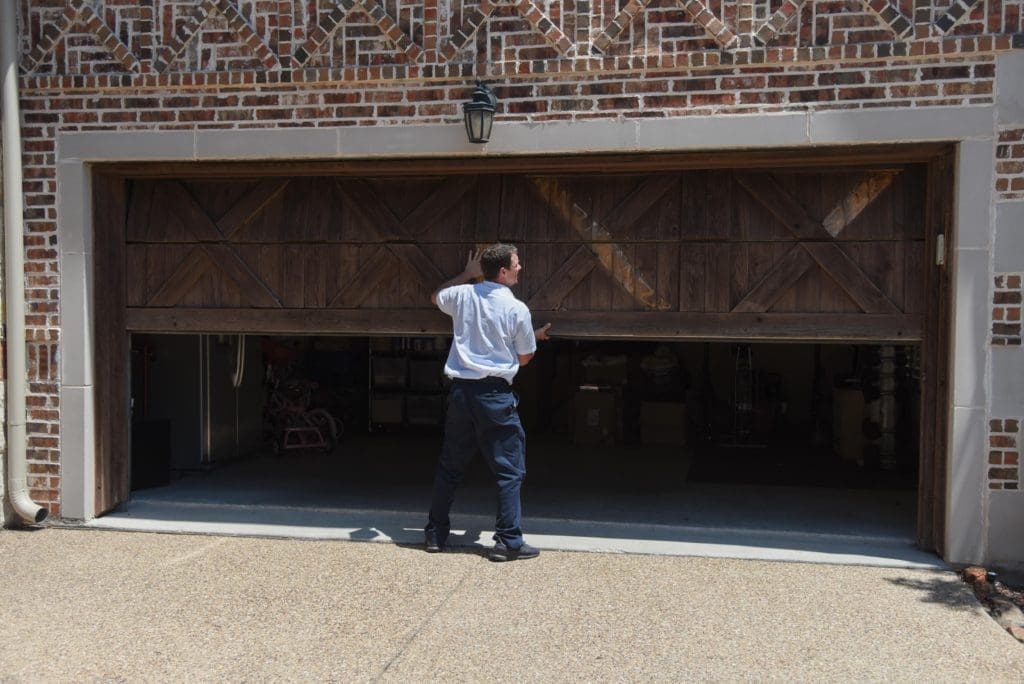 Functionality of Garage Door Panels
Garage door panels are the backbone of your garage door system. Their smooth operation ensures convenient access to your garage and enhances the security of your belongings. These panels work in unison to lift and lower the door, providing you with the comfort and peace of mind you deserve.
Signs of Trouble: Is It Time to Act?
Detecting early warning signs can save you from costly repairs down the line. Keep an eye out for these signs indicating your garage door panels may need attention:
1. Strange Noises: Unusual grinding or squeaking sounds during operation are indicative of potential panel issues.
2. Uneven Movement: If your garage door starts to close unevenly or gets stuck during operation, it may be a sign of panel misalignment.
3. Visible Damage: Dents, cracks, or warping on the panels can impact both the aesthetics and functionality of your garage door.
Common Problems We Solve: Restoring Your Door's Performance
At Welborn Garage, we have encountered and fixed a wide range of garage door panel issues. Our expert team is equipped to address common problems, including:
1. Panel Misalignment: We realign and balance the panels to ensure smooth and even movement.
2. Panel Replacement: Damaged beyond repair? Our team can replace individual panels to restore the door's integrity without the need for a full replacement.
3. Weather Damage: We repair panels affected by weather elements, preserving their longevity and strength.
When to Hire a Professional: Your Safety Matters
While some minor issues can be addressed with DIY solutions, garage door panels require expert attention. Consider hiring a professional when:
1. Safety Concerns: Garage doors are heavy and operate under tension. Leave the repairs to the professionals to avoid potential accidents.
2. Lack of Experience: Without proper knowledge and tools, attempting repairs may worsen the situation and lead to expensive repairs.
3. Time and Convenience: Save time and effort by entrusting your garage door panel repair or replacement to our skilled technicians
Why Choose Welborn Garage?
Choosing Welborn Garage for your garage door panel repair and replacement needs means you get:
1. Expert Technicians: Our skilled technicians have years of experience and in-depth knowledge, ensuring top-notch service. 2. Quality Materials: We use high-quality panels and replacement parts to ensure durability and longevity.
3. Prompt Service: Your time is valuable to us. We strive to provide efficient and timely solutions for your convenience.