Control Your Garage with Your Phone Using MyQ Feature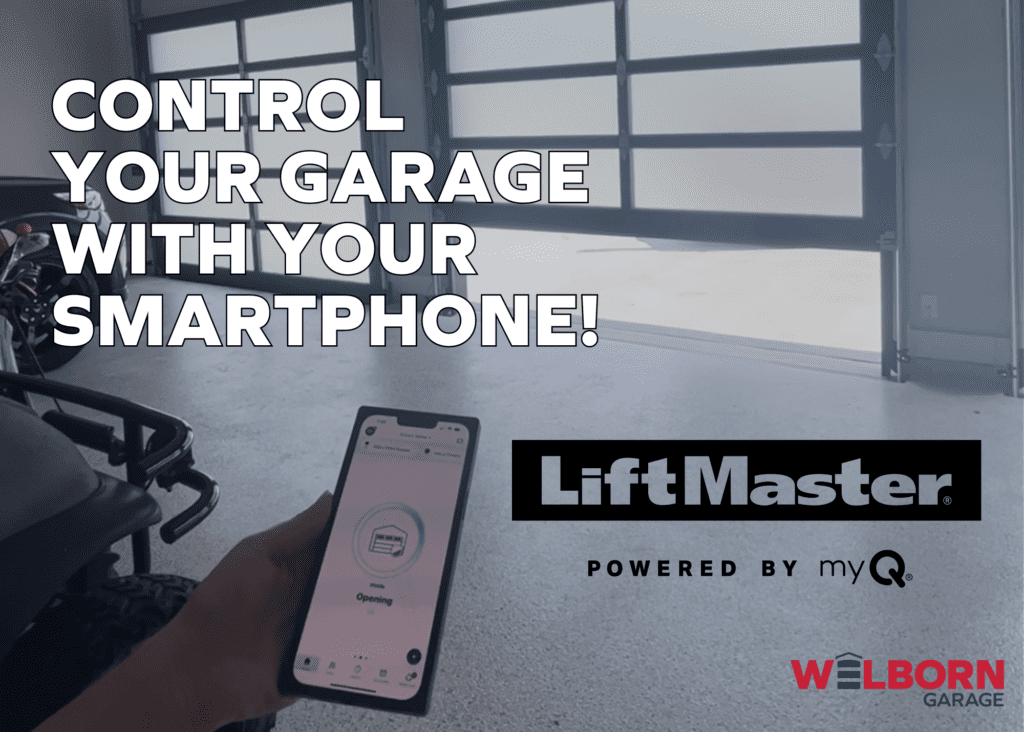 Control Your Garage with Your Phone Using MyQ Feature Did you know you can turn your garage into a smart garage? Better yet… Did you know you could turn your garage into a smart garage with the garage opener you already have? That's right! If you have a LiftMaster opener with MyQ symbol on the side, your garage can become smart by connecting with the LiftMaster MyQ app. This feature allows you to access your garage in a whole new way. Some of the benefits include…
Control your garage from your smartphone.  This means you can open and close your garage door with your phone. Have you ever needed to let someone into your home when you're not there? Simply open your garage door with your phone while you are miles away.
Receive activity alerts. Want to know when family members are coming and going? Each time the garage is opened or closed, you'll receive a notification on your phone.
Schedule times for your garage door to close and turn off lights. If you or your family members tend to forget to close the garage door, have instant peace of mind knowing your door
will always be closed at a certain time. Check the status of your garage whenever. Never worry again if you forget to shut the garage
door with this feature! Secure Amazon Prime packages or grocery delivery within your garage. If you don't want
to leave your packages or groceries on the front porch until you get home, the MyQ app can allow you to open your door for delivery and close once they're finished. Welborn is so confident in the quality and performance of LiftMaster openers that we exclusively install their brand. We only want to deliver the best for your home!
Choose from a range of openers including Chain Drive, Jackshaft Drive, and Belt Drive options, tailored to suit your preferences and budget. With LiftMaster's warranties and Welborn's guarantees on parts, you can be confident that we're supplying and installing the finest brand of opener for your home. Confidently know what is going on at home with MyQ technology. Contact Welborn Garage for your garage door opener needs.