Steel Garage Door Installation & Repair in Frisco
LOOKING FOR STEEL GARAGE DOOR INSTALLATION & REPAIR IN FRISCO, TX?
Rain, Ice, Sleet or Snow – Welborn Garage Doors is there when you need us!
YOUR FRISCO, TX GARAGE DOOR EXPERT!
TRUSTED GARAGE DOOR SERVICE & REPAIR IN FRISCO, TX
When it comes to garage door installation and repairs, Welborn Garage Doors is the best. Now, we're bringing our legendary service to Frisco. So if you're in the Frisco area and you're looking for a steel garage door installation or steel garage door repair, we're your best choice, hands down.
Our team has some of the best and most experienced experts in the industry, and our customer satisfaction guarantees are unrivaled. With Welborn Garage Doors, you get prompt service, same-day repairs, a five-year warranty on our work, and upfront pricing no matter what.
With a 4.9-star rating from over 2200 customer reviews and an A+ accreditation from the Better Business Bureau, our work is work you can rely on.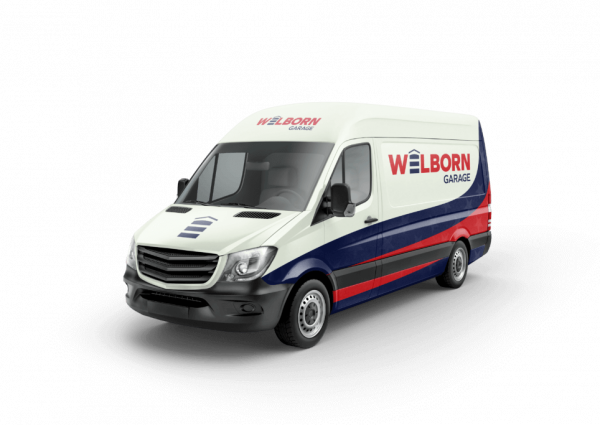 When to Get Replacement Garage Doors
There are a few telltale signs to look out for when considering replacing your garage doors. First, if your current garage doors have sustained minor damage over time, and are getting to be 10 to 20 years old, now is an excellent time to consider a replacement.
If several panels are cracked, rotting, warped, or otherwise damaged, a replacement will save you some trouble in the long run.
If your current doors lack insulation and you want to save some money on your energy bills, we offer garage doors with insulation to not waste any energy. If your doors are squealing, shaking, or vibrating more than usual, your doors may have reached end-of-life. 
Steel Garage Door Installation
Nothing stands the test of time quite like a high-quality steel garage door installation. Using hot-dipped galvanized steel, you can expect an incredibly durable and long-lasting garage door that will boost your home's curb appeal and property value.
Our steel doors even come with a manufacturer lifetime warranty on all 24-gauge sections, along with our own Welborn Garage Doors warranties. 
Key Features to Consider
If you're wondering why you should choose steel doors over anything else, several features might benefit you.
Our steel doors come with the option for deep wood-grain textures in short and long raised panels for a more natural look. Each garage door section is constructed from hot-dipped galvanized steel, boosting resistance to rust and corrosion over time. Primer is baked-on to each section, complete with a top coat baked-on finish.
Tongue and groove meeting rails offer greater structural strength and better weather-sealing for each section. The wide center and end stiles use 19-gauge hot-dipped galvanized steel for heavy-duty strength, fastened directly onto each section.
Finally, a rigid retainer keeps the garage door's bottom weatherstrip secure, boosting strength and more efficiently sealing the door along the bottom.
Different Window Styles
Various window designs are available for new garage door installations, including plain or decorative windows.
Optional Insulation
Using two-inch vinyl-backed polystyrene insulation, we offer superior insulation to keep the hot or cold air in, depending on the season. In addition, we can install a double steel insulated door for even more insulation, with steel exterior and interior faces sandwiching a layer of insulation between.
Perimeter Seal Available
To better seal your garage door against drafts and pests, you have the option of adding a flexible strip made of color-matched vinyl.
Nylon Rollers Upgrades
For superior and quieter movement, you can replace the standard steel or plastic rollers with ten ball bearing nylon coated rollers, complete with a lifetime warranty.
Different Color Options
Our steel garage doors are available in white, almond, sandstone, brown, dark oak, light oak, mahogany, and cedar. Pick whichever color best fits your home and reflects your personality.
Steel Garage Door Repair
If your door is feeling unusually heavy, give us a call. If it's sagging, has broken springs, or is off track, our professionals are available for steel garage door repair.
We service and repair all brands of garage doors and openers and can fix just about anything that could be wrong with your door. If there happen to be multiple issues that need addressing, you can rely on our professionals to fix them all in a single visit. In emergency cases, you can contact us any time, any hour of the day, any day of the week, any day of the year.
If you're shopping around for the best price for a repair, you can rely on our price match guarantee. We'll match the cost of a repair from any of our competitors if they're using the same materials, the exact scope of work is required, and they are insured.
We're that confident in our pricing.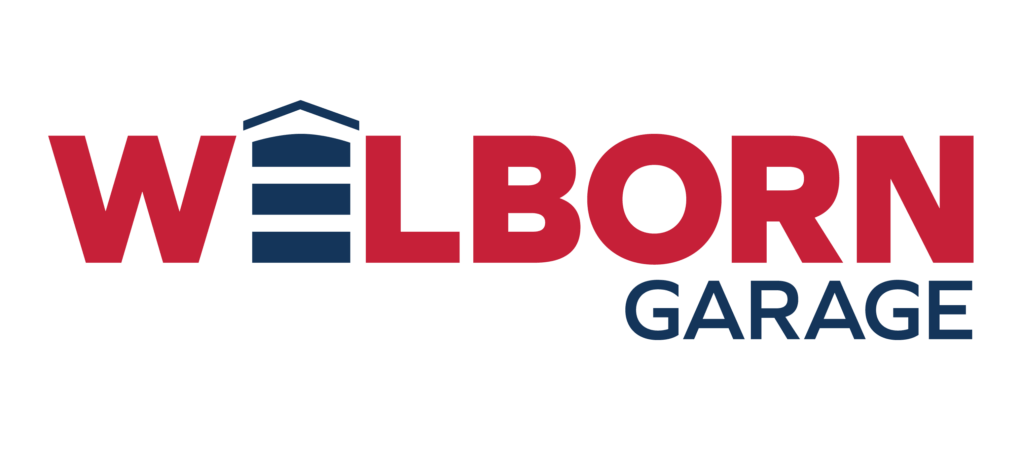 Don't Know What To Start With?
Get A Solution For Any of Our Garage Services