Garage Door Repair in Frisco
LOOKING FOR GARAGE DOOR REPAIR IN FRISCO, TX?
Rain, Ice, Sleet or Snow – Welborn Garage Doors is there when you need us!
YOUR FRISCO, TX GARAGE DOOR EXPERT!
TRUSTED GARAGE DOOR SERVICE & REPAIR IN DALLAS, TX
For many families in Frisco, a garage door is the most-used entry point into the house. Studies estimate that most homes across the United States use their garage door up to 1,500 times a year, or roughly three to four times a day. Because of that, when your garage door stops doing its job, it poses a very real problem.
It might be a sudden problem that brings your day to a halt, or it could be a minor problem you've been ignoring that has suddenly gotten a lot bigger. Whatever the case, when you need a garage door repair, you want to go with a trusted service. And, at Welborn Garage Doors, we've built a reputation as the best garage door service provider across Frisco.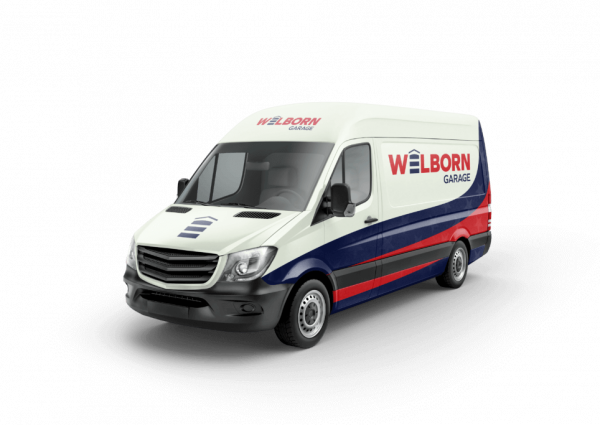 Signs You Need Garage Door Repair
There's a long list of standard garage door problems you may have experienced. And some of these may be things you haven't considered to be an issue. Sure, if the garage door doesn't open completely, or if it doesn't open at all, that's easy to spot as an issue. But loud noises or unresponsive equipment are not things you need to tolerate.
Considering how often most people use their garage door, you should make sure that it is functioning as best as possible—not just for the sake of convenience or aesthetics, but for your safety and your household's security.
We will inspect any potentially broken components during our safety inspections and see what needs to be done to make things function securely.
We can even do more specialized procedures like a jamb seal replacement, which keeps insects and critters out as it stops moisture and cold air from getting in. These seals wear out after enough time, but like the bottom seal on your garage door, they can easily be replaced.
If that's not the problem, we can also repair the following:
Repair springs, cables, and openers

Repair bent tracks 

Replace rollers 

Maintain overall door health

Adjust safety sensors
Sometimes, however, the amount of damage is more than what's sensible to try and repair. So what can be done when saving your garage door costs twice what it's actually worth? 
When Repair Is Not Enough
The average lifespan for a well-maintained garage door is around 30 years. So in considering garage door repair versus replacement, we like to take into context the age of the door and the type and extent of the damage it's been through. If the damage is minor, as in something that doesn't affect the structural integrity, a garage door repair is the best way to go.
But if it's gotten to the point where your garage door will no longer open or close, even after getting a new remote battery or set of springs, it's best to pursue a garage door replacement. If that's where you end up, don't worry. At Welborn Garage Doors, we specialize in installing steel, carriage, and wood models.
Benefits of a Garage Door Upgrade
A new garage door can offer more security for your belongings, providing better insulation to protect the things inside. They also tend to look better. And, with a new garage door, you can improve your home's exterior appeal and its general property value.
Upgrading also means starting from scratch when it comes to keeping up with maintenance. Getting a new door cuts the chances of having to cope with a more extensive repair job, and all you have to do is keep up with annual inspections.
The upfront cost of installing a new garage door isn't fun for anyone, but neither is molding your day around the specifications of your previous, broken garage door. If the damage is bad enough that even pulling your car out in the morning feels like losing an argument, we're confident you'll find a new garage door to be a huge relief.
Garage Door Repair: The Welborn Difference
When servicing and installing garage doors, we've built a favorable reputation across Plano and Dallas. But we're widening the scope of our expertise even more so, and we want to make sure every garage in Frisco is running as smoothly as it can. And we do that by offering services that no other provider in the area can beat.
Whether we're matching prices or giving you a full quote before we even start the job, Welborn Garage Doors aims to work honestly and effectively. So contact us today for your garage door repair needs—our family can't wait to come and help yours.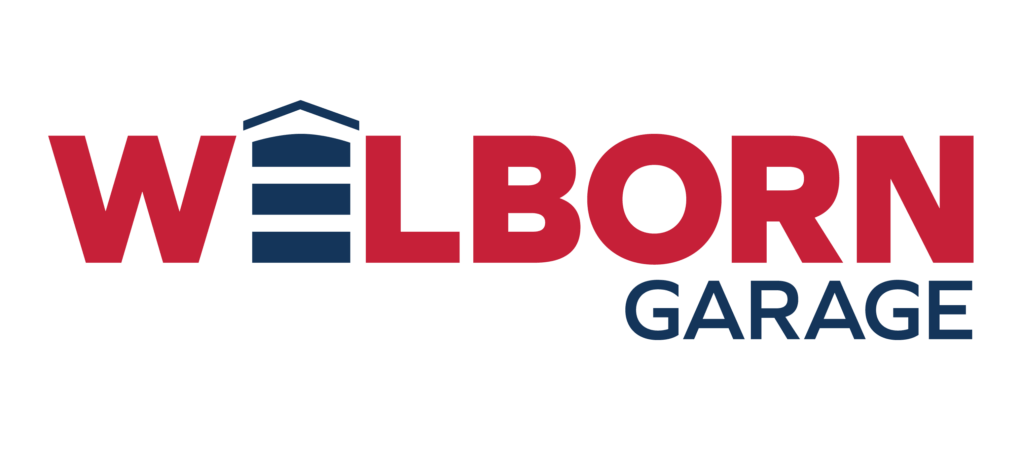 Don't Know What To Start With?
Get A Solution For Any of Our Garage Services