STEEL GARAGE DOOR INSTALLATION & REPAIR IN DALLAS​
LOOKING FOR STEEL GARAGE DOOR INSTALLATION & REPAIR IN DALLAS​, TX?
Rain, Ice, Sleet or Snow – Welborn Garage Doors is there when you need us!
YOUR DALLAS, TX GARAGE DOOR EXPERT!
TRUSTED GARAGE DOOR SERVICE & REPAIR IN DALLAS, TX
At Welborn Garage Doors, we install quality garage doors for commercial and residential needs. No matter what their purpose might be, our team has researched to find the best brands on the market. Our quality garage doors will hold up under daily use — even in the often harsh weather in Dallas.
Whether you call about steel garage door installation or repair, our professional and skilled technicians will be available 24 hours a day, 7 days a week. We even offer same-day service here in Dallas. But that's not all. We also offer competitive prices on all of our services and free consultations.
For any questions you may have or an estimate on an installation or a repair, give us a call today!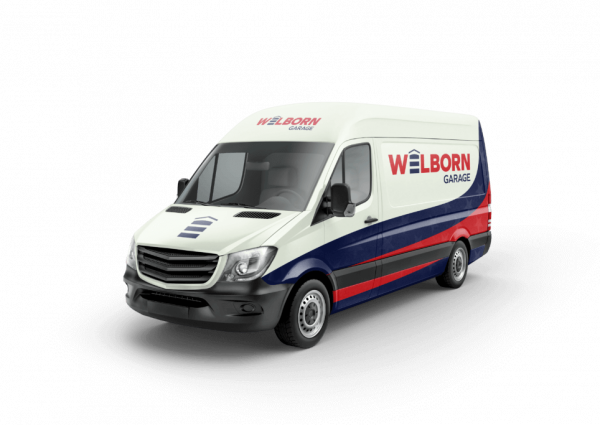 Steel Garage Door Installation and Features 
Every home is different. Your family is unique, and your style is unique. At Welborn Garage Doors, we understand that. We offer and install a variety of steel garage doors designed to fit with your home.
All of our steel garage doors offer durability. This is because the manufacturers use hot dipped galvanized steel. This process ensures that the garage doors will have the longest life possible.
But if anything happens, we also offer a manufacturer's lifetime warranty on all 24 gauge sections. We also offer additional warranties that are unique to our company.
The features of steel garage doors include:
A section formed from hot dipped galvanized steel

Rust and corrosion resistance

Sections with baked-on primer and a top coat baked-on finish

Wood-grain texture in short and long raised panels

Wide center and end stiles

A rigid retainer that secures a U-shaped weatherstrip for strength and sealing the bottom of the door
Each of these features work together to guarantee a strong, safe, and secure steel garage door.
Steel Garage Door Sizes and Styles
For a steel garage door installation, we offer a variety of sizes and styles. We keep all sizes of steel doors with a standard raised panel in stock. But, we also offer long and flush panel doors through special orders.
The available steel door colors include:
White

Almond

Sandstone

Brown

Dark Oak

Light Oak

Mahogany

Cedar
 For insulation, we offer two options:
A steel door fitted with two-inch vinyl backed polystyrene insulation

A double steel insulated door with steel on both sides (interior and exterior) and insulation in between
At Welborn Garage Doors, we also offer the option to upgrade plastic rollers to ball bearing nylon-coated rollers. These rollers operate much more quietly than steel or plastic rollers and come with a lifetime warranty.
Lastly, we can also install decorative or plain windows in steel garage doors. For an estimate or more information, call us today for a FREE consultation. 
Steel Doors and Security
No matter what features you choose to add, steel garage doors offer stability and security. After a steel garage door installation, your home will be protected. The galvanized steel and professional installation by our technicians makes our steel garage doors nearly impenetrable. No one can get in and no one can get hurt, giving you peace of mind.  
Steel Garage Door Repair
When accidents happen, our technicians are available for same-day service, 24 hours a day, 7 days a week. They arrive fully equipped in order to handle almost any kind of steel garage door repair. We can often come out to diagnose and repair the damage all in the same day.
Steel garage doors must be maintained and repaired when damaged or broken. Some common problems with garage doors are broken springs or a door that has gone off track. If a spring breaks, the full weight of the door is released, which can cause damage, injury, or death. If a garage door jams, it is typically because it is off track.
Other common garage door issues include:
Bent track

Bottom seal replacements

Broken cables

Damaged drums

Panel or roller replacements 

Problems with safety sensors
The average American uses their garage door almost 1,500 times a year. That works out to an average of 3 to 4 times per day. If your garage door is improperly maintained or broken, it could be putting your family at risk. If you notice any issues with your garage door, call us immediately for same-day steel garage door repair.
If your door is worn, call Welborn Garage Doors! Our technicians are standing by. We're always ready to help our neighbors in Dallas. Whether it is an installation or steel garage door repair, our team is available 24 hours a day, 7 days a week. Give us a call today and ask for a FREE consultation for any of our services.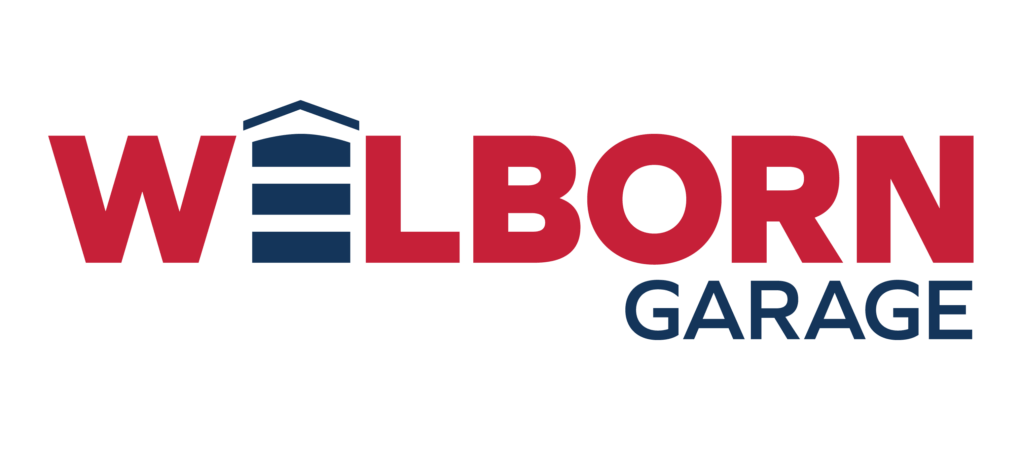 Don't Know What To Start With?
Get A Solution For Any of Our Garage Services