GARAGE DOOR REPAIR IN DALLAS​
LOOKING FOR GARAGE DOOR REPAIR IN DALLAS​ IN DALLAS, TX?
Rain, Ice, Sleet or Snow – Welborn Garage Doors is there when you need us!
YOUR DALLAS, TX GARAGE DOOR EXPERT!
TRUSTED GARAGE DOOR SERVICE & REPAIR IN DALLAS, TX
Your garage door is the first line of defense between the outside world and your most valuable possessions — your car, your storage, and access to your family. This also means you may face an instant emergency when you need a garage door repair.
At Welborn Garage Doors, we understand that your garage door is a significant part of your home. The difference between a fully functional garage door and a broken one is the difference between feeling safe in your home and being worried sick!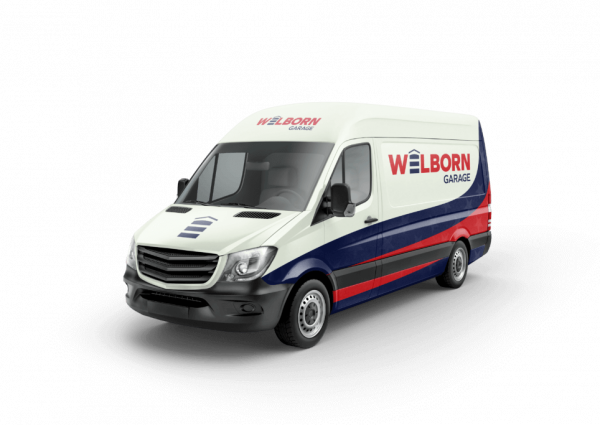 Trusted Dallas Garage Door Repair Services
We've helped Dallas residents to repair and maintain their garage doors with fast, high-quality garage door repair services and top-rated garage door maintenance services for years.
With more than 2,200 5-star reviews, our customers will tell you that our prompt service and experienced team members can help you to solve any garage door problem.
Garage Door Repair Services
A broken garage door is not just inconvenient — it could also be dangerous. We understand how urgent a broken garage door is, which is why Welborn Garage Doors is available 24 hours a day, 7 days a week, 365 days a year for garage door repair in Dallas — because garage doors don't break only during business hours!
Your time is valuable and your safety is a top priority, which is why our experienced local technicians are fully equipped to handle numerous repairs on the spot. This usually eliminates the need for a follow-up appointment. With Welborn Garage Doors, we'll get your garage door back in working condition so your schedule can go back to normal.
Common Garage Door Problems
Garage doors have many moving parts, and any one of them can cause issues with the functionality of your system. For instance, the garage door spring is a small, but mighty part of your garage door that lifts a 200-pound garage door with ease. If your garage door won't stay put when you lift it, this could be a sign that your springs aren't working correctly.
Another common garage door repair issue is an off-track or partially detached door. Attempting to move the door on your own is extremely dangerous. Doing so could lead to a full garage door replacement.
Call Welborn Garage Doors right away to avoid further damage or injury if you suspect a problem with your garage door.
Here are just a few of the most common garage door problems for Dallas area homeowners:
Garage door that's off its track

Broken springs or broken cable

Cracks in the garage door

Broken cables

Broken or lost garage door remote

Non-responsive wall button

Unusual noises

The garage door closes immediately 

The garage door doesn't open completely
Even small garage door issues can cause huge, expensive problems later. At Welborn Garage Doors, we have 24-hour same-day service to ensure the safety of your home.
The Welborn Garage Door Safety Check
Most Americans use their garage door almost 1,500 times a year — an average of 3 to 4 times every day! Regular maintenance and our Welborn Safety Check can help to identify some of the more common problems associated with wear and tear.
During our maintenance check, we will look at:
Weather sealing

Condition of springs

Signs of bending or damage on tracks

Opener control

Motor, belt, and chain operation

Wires

And more!
Safety Check is part of our commitment to your home and garage safety. It can keep your garage door running smoothly following a garage door repair.
Reasons to Choose Welborn Garage Doors
As a veteran-owned and operated company, we strive to give our customers exceptional quality in record time. At Welborn Garage Doors, you'll never pay a cent more than you're quoted — no hidden fees, no surprises. Our team will show you the total price before we start the work!
Other reasons to choose Welborn Garage Doors for your garage door repair service include:
We are open 24/7

We are family-owned

We're trusted in the Dallas community

We offer a 5-year guarantee

All of our technicians are fully insured and vetted
We offer a garage door repair price match for our Dallas and Ft. Worth residents, too. We'll meet or beat quotes from any of our competitors using the same materials for the same scope of work.
More than 2,000 customers have shared their trust in us for garage door repair services. Our focus is on you, the customer. Don't let a garage door repair emergency derail your schedule. We're here to help!
Top Experts for Garage Door Repair in Dallas
Whether you're faced with a garage door emergency or want to keep your Dallas home garage door in tip-top shape, we are here to serve you! Call us for fast, same-day service with an exceptional team. If your door is worn, call Welborn Garage Doors!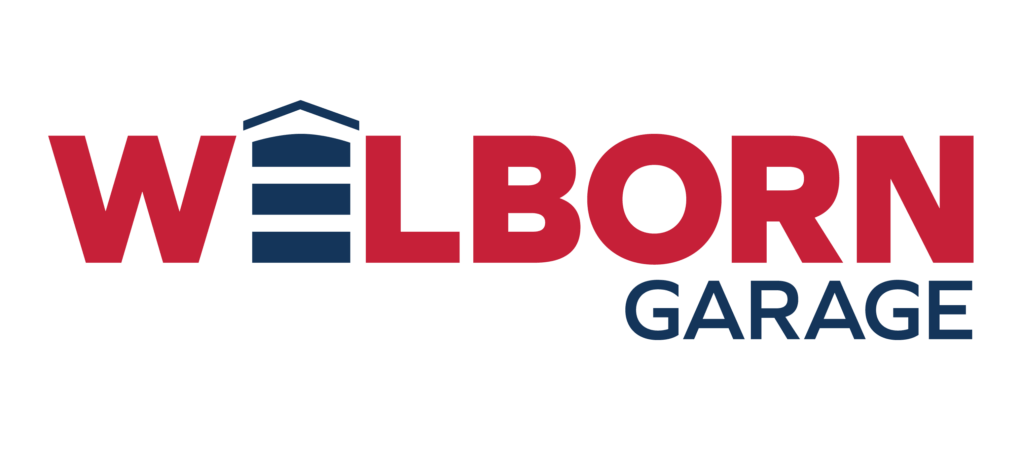 Don't Know What To Start With?
Get A Solution For Any of Our Garage Services