Carriage Garage Door Installation & Repair in Dallas
LOOKING FOR CARRIAGE GARAGE DOOR INSTALLATION & REPAIR IN DALLAS, TX?
Rain, Ice, Sleet or Snow – Welborn Garage Doors is there when you need us!
YOUR DALLAS, TX GARAGE DOOR EXPERT!
TRUSTED GARAGE DOOR SERVICE & REPAIR IN DALLAS, TX
Centuries ago in Dallas, horsepower in our transportation meant a carriage powered by actual horses. The carriages were stored in a large barn — the equivalent of our modern-day garage — which was equipped with wide doors that would swing open for the carriage to fit.
Today, you can have the same elegance of these original garages with a carriage garage door installation.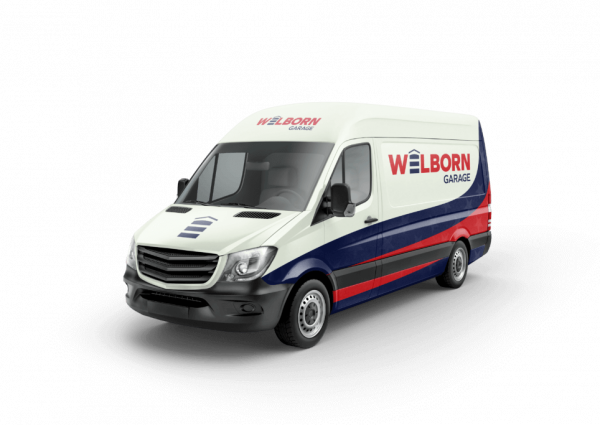 Benefits of Carriage Garage Doors
If you're in the market for a new garage door, take some time to consider a carriage garage door installation, which can provide surprising benefits to your home. These include:
Beautiful details, like embossed panels, brass hardware, and windows

Higher curb appeal for future resale

Leading-edge garage door technology and energy efficiency

Accents to match the architectural style of your home
Carriage garage doors have the classic look of the carriage doors of old, but feature the modern functionality and energy efficiency of a modern garage door.
There are many different styles, colors, and materials available to fit the architecture of your home and your budget. At Welborn, our staff can help you to choose the perfect look for your new garage door. 
Types of Carriage Garage Doors
Our garage door experts recommend two different types of carriage garage doors for Dallas area homes. We'll explore each in detail below.
Steel Stamped Carriage Style Doors
These steel garage doors are heavy-duty enough to withstand wear and tear and weather. They can be installed with or without insulation. With embossed high tensile strength steel panels, these carriage style doors give the look of real wood and can be customized with windows and decorative hardware to create a look for your home that rivals the most exquisite Dallas mansion! 
Wood-Faced Carriage Style Doors:
Wood-faced carriage style garage doors are as close as you can get to the original while keeping modern convenience! We carry the C.H.I. Carriage House Collection, built by some of the most skilled craftsmen in the industry.
This type of carriage-style garage door can be made in Western Red Cedar or Fijian Mahogany for an old-world look. They are backed with a rigid steel base section for durability. With high-quality materials and exceptional craftsmanship, your new carriage-style garage doors can give your garage door a stunning, yet durable style.
The type of carriage garage door you choose will likely depend on the style of your home. These garage doors look beautiful along with architectural details like stone or brick wall facings, lantern-style garage door lights, a farmhouse-style frame, or a wraparound front porch. 
Carriage Garage Door Repair
Carriage garage doors may have a classic look, but they can run into the same modern problems as standard garage doors do. When you need carriage garage door repair, you can count on Welborn to be there 24/7 for your emergency repair needs.
Some common problems with carriage garage doors include:
Cracking or splitting of wood-faced doors

Rust or discoloration on door handles or carriage door hardware

Broken or cracked windows

Off-track door

Unusual noise in the motor

Broken or worn springs

Difficulty raising, lowering, or staying raised
Remember, carriage garage doors are very similar to traditional garage doors, so they may have the same types of mechanical problems — and can be just as dangerous if they aren't operating properly.
To keep your carriage garage door looking beautiful for years to come, we recommend watching for any issues that might arise and calling our professionals at Welborn for an estimate or emergency visit as needed. 
Welborn Carriage Garage Door Services
If you're ready for a stunning transformation for your garage door, we can help. Our no-surprise pricing means that you will know exactly how much your carriage garage door installation will cost — and it will never be a cent more than our quote.
Our professionals can assist you in choosing every element of your new carriage garage door, whether you opt for a wood-faced style from C.H.I. or a stamped metal version of this high-end style. Whatever you choose, you'll wow your Dallas neighbors with your custom carriage doors.
Welborn is your trusted source for carriage garage door installation and carriage garage door repair. We're a veteran-owned and operated company, striving to serve the homeowners of the Dallas and Ft. Worth metro area with honest estimates, affordable prices, and exceptional service.
Call our Dallas office or our Ft. Worth office to learn how easy it is to upgrade your standard garage door into something special today!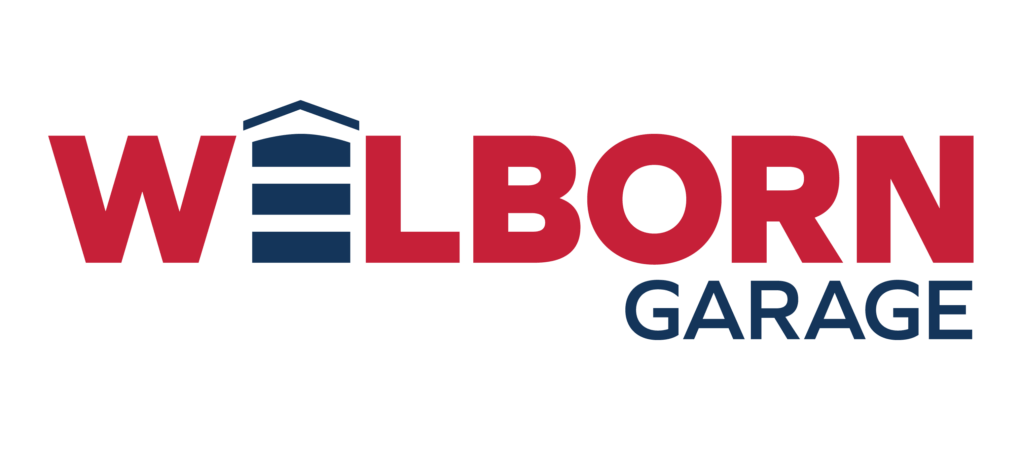 Don't Know What To Start With?
Get A Solution For Any of Our Garage Services