#1 Garage Expert in Dallas, TX
LOOKING FOR A NEW GARAGE DOOR IN DALLAS, TX?
Rain, Ice, Sleet or Snow – Welborn Garage Doors is there when you need us!
YOUR DALLAS, TX GARAGE DOOR EXPERT!
TRUSTED GARAGE DOOR SERVICE & REPAIR IN DALLAS, TX
Is your garage door damaged and no longer protecting the items stored in your garage? Is the door outdated and failing to serve its purpose? Worse yet, is it an eyesore? If your garage doors need a repair or update, Welborn Garage Doors has the solution to your problem.
The experts at Welborn Garage Doors serve the DFW Metroplex with a variety of garage door and gate services. With highly trained professionals and extensive experience, we can tackle many problems, including garage door repair and general garage door maintenance.
Here are some of the top services that we provide to the local community in Dallas.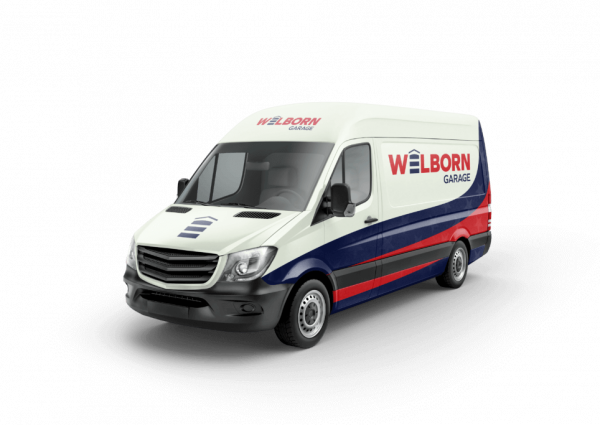 LOOKING FOR A NEW GARAGE DOOR IN DALLAS, TX?
1. UP-FRONT PRICING!
Never pay more than you expect! No hidden fees… No suprises. We show you the total price up-front, before we start the work!
2. SAME DAY SERVICE!
Don't wait any longer for a repair! We arrive in fully stocked vehicles, ready to access and fix your garage door issues the same day! Call before 10am and we'll arrive at your doorstep the very same day! Service when YOU need it!
3. ON-TIME SERVICE!
No waiting around, wondering where the technician might be! Your time is valuable to us. We understand that this repair is happening on YOUR time and you've got better things to do than wait on a repair technician. We never schedule large block time frames. Instead, we schedule in short 2 hour windows and we always call 30 minutes before arrival to let you know we are on our way.
4. FIVE YEAR WARRANTY!
We guarantee our work for 5 Years! If your garage door issue reoccurs at any point within 5 years or your service, we'll come out and repair it for FREE! We proudly back up our work with our 100% Satisfaction Guarantee!
5. EXPERT GARAGE DOOR TECHNICIAN!
We can repair and install anything that has to do with your business or home's garage door system. All our technicians are licensed by the State of Texas and are highly skilled and trained. With our expert knowledge and superb customer service, you'll call Welborn Garage Doors your favorite Dallas, Tx garage door expert!
---
Local, Family Owned & Operated! Welborn Garage Doors is a local, family owned and operated company. All our expert technicians are trained, licensed, background checked and drug tested. You can trust Welborn Garage Doors in your home. Safety is our #1 concern and customer service is our top priority. Looking for a garage door expert in Dallas, Tx? Call Welborn Garage Doors today! We're your Dallas, Tx garage door expert!
New Garage Door Installation
Welborn Garage Doors are one of the leading garage door companies in the Dallas area, and this is for a good reason. We carry a wide range of garage doors in various sizes, materials, and colors.
We offer wood, carriage, and steel garage door installation. With so many options to consider, Welborn Garage Doors will have the perfect choice for your home so that you can have the most beautiful garage in Dallas!
Steel Garage Doors
Steel garage doors from Welborn Garage Doors are a top-tier choice when it comes to updating one of your home's most valuable features. These doors are manufactured with hot-dipped galvanized steel so that they last for the longest possible time.
Best of all, each of our steel garage doors features a lifetime warranty from the manufacturer. When installation is done by our skilled team of professionals, you'll have an attractive, durable garage door to enjoy for years to come.
Carriage Garage Doors
Welborn Garage Doors also offer a wide range of carriage doors. Carriage doors fit a specific home style and are often considered to be some of the most visually pleasing doors on the market today. These stamped garage doors are available in steel options, which look like wood but have the increased strength of steel.
With a carriage garage door, you can enhance the look of your home without sacrificing the security and durability of your garage door.
Wood Garage Doors
Welborn Garage Doors wooden doors are made in the U.S.A. from materials sustainably harvested from naturally fallen forestry. Your custom door can be made to your desired specifications, enhancing the beauty of your home without sacrificing quality. With a variety of finishes and stains, you'll love the look of your new garage door.
Garage Door Repair
The experts at Welborn Garage Doors provide 24-hour emergency repair service. We know that damage can happen to your door at any time, any day. Our highly trained professionals are ready at all times to perform services like steel garage door repair on your garage to avoid any further damage or potential harm.
The team of experts Welborn Garage Doors can correct any of the following garage door issues:
Broken Springs 
When a spring breaks on your garage door, it immediately leads to a hazardous problem. That is because the springs are what make it easy for you to lift a 200-pound door. Without functioning springs, you must lift (or hold up) all 200 pounds of that door on your own.
You may even be able to feel an oncoming break in your door's springs. If your door feels heavier than five pounds when being lifted, it is likely because one of the springs is deteriorating. The Welborn Garage Doors professionals can fix broken or deteriorating springs with ease.
Door Off Track
If your garage door jams at an angle inside the track, this means that the door has gone off-track. The Welborn Garage Doors repair experts can immediately amend this issue to avoid a more significant problem. An off-track garage door should not be handled by the homeowner, as it can result in injury or further damage to the home itself.
Garage Door Lubrication and Safety Checks
One of the many services we offer is garage door maintenance with routine safety checks. This service includes garage door lubrication so that your door continues working efficiently and smoothly.
Contact Welborn Garage Doors 
For any of your garage door needs, call the skilled professionals at Welborn Garage Doors today! Remember, you can contact us at any time to schedule door repair or service.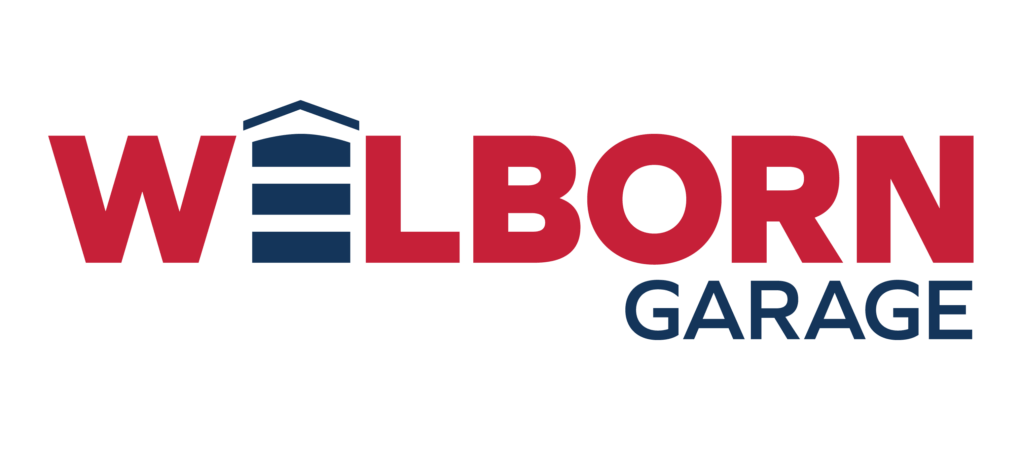 Don't Know What To Start With?
Get A Solution For Any of Our Garage Services