#1 Garage Door Repair Expert in Allen, TX
LOOKING FOR GARAGE DOOR REPAIR IN ALLEN, TX?
Rain, Ice, Sleet or Snow – Welborn Garage Doors is there when you need us!
YOUR ALLEN, TX GARAGE DOOR EXPERT!
TRUSTED GARAGE DOOR SERVICE & REPAIR IN ALLEN, TX
Is your garage door functioning strangely? Is it making unusual sounds? Do you see visible damage? If so, and you are an Allen, TX, resident, you have the best garage door repair service available to you. With Welborn Garage Doors, our team of certified professionals can come out to you whenever you need, 24/7, 365, even in an emergency. We take garage doors seriously. We understand and appreciate the value a reliable garage door presents. 
Not only does a clean, functional, and presentable garage door boost curb appeal, it protects your home from pests and energy leaks, as well. If your garage door is damaged, be sure to give us a call right away for the best in garage door repair.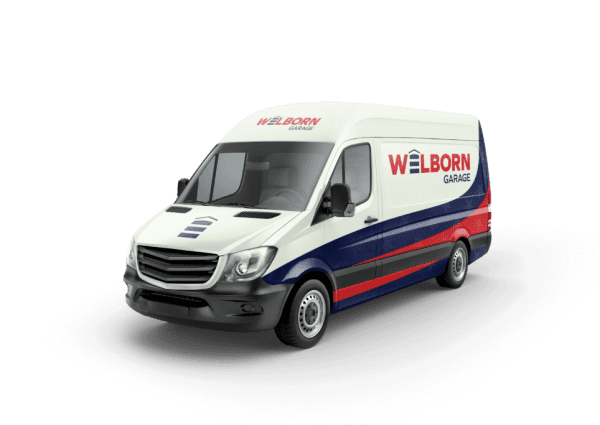 When to Get Your Garage Door Repaired
We understand that it can be tempting to ignore a few dings and dents on your garage door here and there. However, some red flags to look out for will signal you when to get immediate repairs. If your door is heavy, sagging, visibly damaged, or just won't work the way it should, don't hesitate to give us a call.
What to Look Out For
Sometimes, there are very specific things you might notice that are wrong with your garage door. When you see or notice any of these things, it is definitely time for a garage door repair.
Very Heavy Door
Has your garage door felt unusually heavy lately? If so, your garage door may have some broken springs. Broken springs no longer hold the weight of the garage door, leaving it essentially inoperable. It is ill-advised that you should try to lift the door or continue operating the door. Instead, call us for immediate garage door repair.
Garage Door Jamming
When your garage door jams, you might notice that it partly opens before you feel some resistance. Usually, this is because your garage door has fallen off its tracks, leading it to open unevenly and at bad angles. Other times, this is because the door's tracks have become bent, typically because of broken cables.
Bent Tracks
Your garage door works by rolling along set tracks. If those tracks are bent, you will have great difficulty opening and closing your door properly. If you try to keep using the door while in this condition, the pressure placed on other mechanisms will cause even greater damage, so it is worthwhile to get garage door repairs as quickly as possible.
Broken Cables
If your cable has come off or broken entirely, you might notice that your garage doors feel incredibly unbalanced. When functioning properly, the cable helps your door lift from the bottom up and puts less stress on other moving parts. 
Issues Opening and Closing
If your garage door is fitted using a garage door opener, but it isn't working properly, it can get frustrating very quickly. In this case, your garage door opener might be experiencing a logic board failure, meaning that it isn't correctly sending or receiving signals that control the operation of your door. Electrical storms and power surges can cause that. If you notice these problems, make sure to give us a call right away. A garage door that won't open or close properly is dangerous! 
Loud Garage Door 
Your garage door opens by lifting and rolling along set tracks. To move along these tracks, it relies on rollers to glide along the tracks. Over time, your rollers can wear out, and instead of rolling, they'll drag instead. When this happens, garage door operations tend to grow louder. 
Unusual Humming Sound
A humming sound usually indicates something wrong inside your garage door opener. When this happens, there is typically an issue with the gear sprocket. As time passes, the gear inside your opener can wear out, stripping away the plastic teeth needed to operate properly. When the gear is stripped, it can create a humming sound.
Choose Welborn Garage Doors for your Garage Door Repair
The team at Welborn Garage Doors comprises seasoned industry professionals who have seen it all and fixed it all. If your garage door has been damaged in some way, or you suspect your door is damaged, you can trust us to get it fixed up and working again, no matter what. We guarantee our work, as well as your satisfaction. We are always upfront about our pricing when working with us, and we won't start until we have your express approval.
Plus, if you call before 10:00 a.m., we guarantee same-day service. Give us a call, and we'll restore your door today!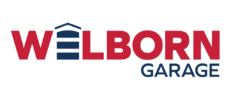 Don't Know What To Start With?
Get A Solution For Any of Our Garage Services