#1 Garage Door Lube & Maintenance Expert in Plano, TX
LOOKING FOR GARAGE DOOR LUBE & MAINTENANCE SERVICES PLANO, TX?
Rain, Ice, Sleet or Snow – Welborn Garage Doors is there when you need us!
YOUR PLANO, TX GARAGE DOOR EXPERT!
TRUSTED GARAGE DOOR SERVICE & REPAIR IN PLANO, TX
Garage doors consist of many components that work together to ensure safe and reliable performance. But to keep your doors functioning at their very best, you need the assistance of a professional garage door maintenance service.
At Welborn Garage Doors in Plano, Texas, we are your trusted local experts. We specialize in garage doors of all types. We also provide maintenance and lubrication services to keep your garage doors working properly.
Let us show you why our loyal customers keep coming back to us for all of their garage door lube and maintenance needs.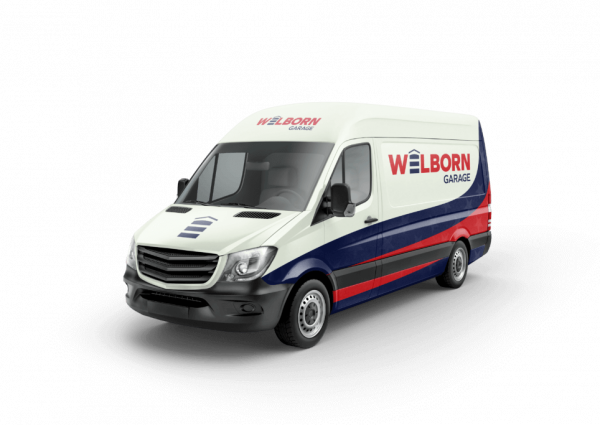 Plano's Garage Door Lubrication Experts
The average American uses their garage doors 3 to 4 times a day. Because these doors are so important to your home, it's vital to make sure that they are professionally maintained. By scheduling a regular maintenance visit, you can look forward to reliable operation all year long.
Although garage doors may look simple in their construction, they actually have many moving parts that work together in unison. Regular servicing is therefore important when you want to keep everything operating smoothly.
Thanks to our extensive lubrication and maintenance service, your garage doors will work like they were designed to and last for years to come.
Our experienced specialists use high-quality lubrication to keep each vital component working properly. This includes:
All internal garage door opener gears

Center bearing

Bearing plates

Springs

Rollers

Hinges
When we service your doors, our technicians will make sure that all components are properly lubricated.
Types of Garage Door Openers
There are 3 main types of garage door openers, each of which requires a unique lubrication process. Here's what you can expect when our technicians apply lubrication to your garage door.
Screw Drive Openers
On these models, our technicians apply lubrication directly to the entire length of the trolley rail.
Chain Drive Opener
We make sure that the chain has proper tension and then lubricate the sprocket and trolley assembly. If the chain has lost its tension, we will tighten or replace it depending on its condition.
Belt Drive Opener
We apply lube to the top sprocket, trolley, and operator rail to ensure optimal movement of your garage doors. Not only does this improve functionality, but it also reduces unwanted noise.
Experienced Garage Door Maintenance in Plano
Garage doors require routine maintenance to ensure safe and reliable performance. As your Plano garage door maintenance experts, we inspect and replace any damaged or faulty components.
Balance
A well-balanced garage door is a sign of a good spring. Our technicians carefully inspect the balance and your springs to make sure that your garage doors are functioning optimally.
If your doors are off-balance, our technician will restore them to the proper balance and replace the spring if necessary.
Rollers
We check any rollers that are not attached to the lift cable system for signs of wear. Nylon rollers can crack as they age, while steel rollers can wear and become lopsided. If there is evidence of such damage, we will install all-new rollers.
Lift Cables
Our technicians check for wear in the lift cables. If there is rust, breakage, or evidence of deterioration, we will replace your lift cables with new ones.
As these cables are under tremendous pressure, it's never a good idea to attempt a repair on your own. One of our trusted maintenance experts can replace them safely.
Center Bearings
Garage doors typically have one of two types of center bearings. Our service team looks for burned bearings and replaces any damaged components.
Center Bracket
A warped or bent center bracket is likely to prevent your garage door from opening correctly. As such, we will examine your center bracket and replace it if there are signs of damage.
End Bearing Plates
Another essential maintenance area is the end bearing plates. These allow your garage door to open and close without issue. If there is visible damage, we replace your end bearing plates with all-new ones.
Hinges
We inspect the garage door hinges and tracks. Our technicians tighten any loose fasteners and bolts to secure your garage doors.
Top Brackets
We look for any damage to your top brackets and replace them with new ones as needed. Our technicians also reduce any sources of friction so that your garage doors can open and close safely and smoothly.
Call Welborn Garage Doors Today
If you live in Plano and need to have your garage doors serviced, please don't hesitate to give us a call. A member of our staff will always be happy to assist you in scheduling a consultation.
At Welborn Garage Doors, we pride ourselves on our honesty and integrity. As such, you can trust that you are getting quality service at a fair price. We hope to welcome you into our family of valued customers and look forward to serving you in Plano.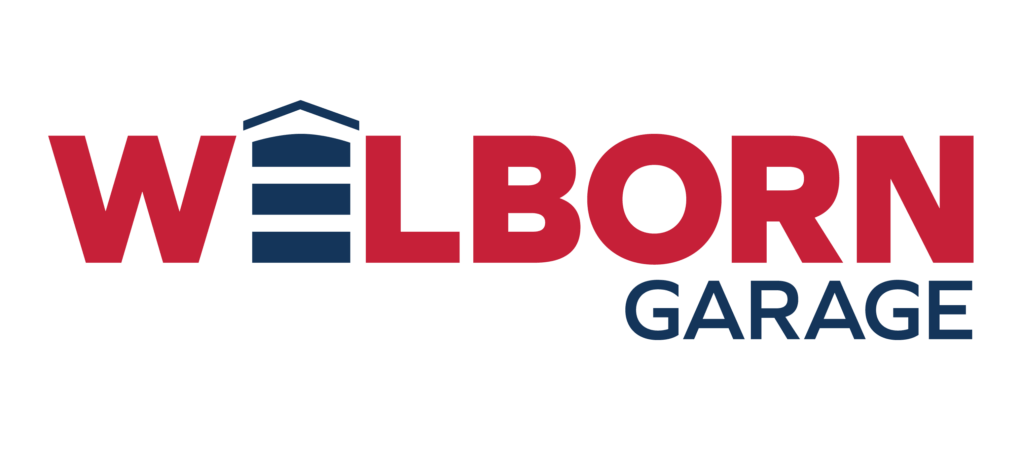 Don't Know What To Start With?
Get A Solution For Any of Our Garage Services